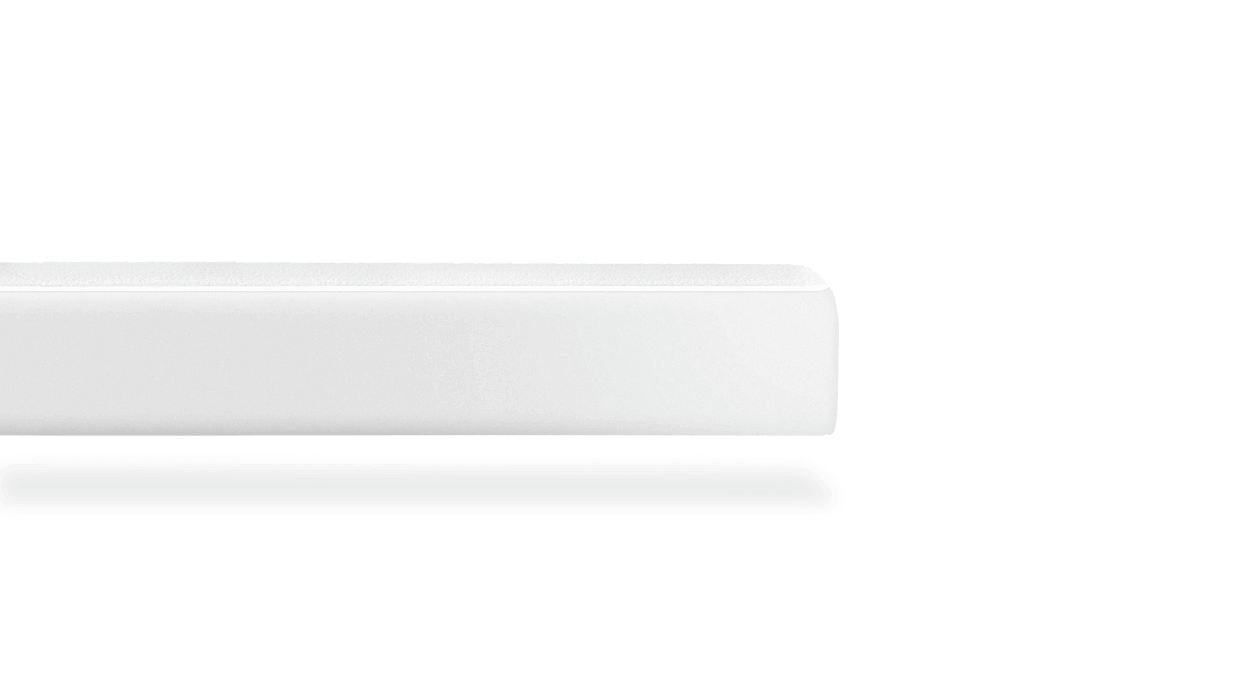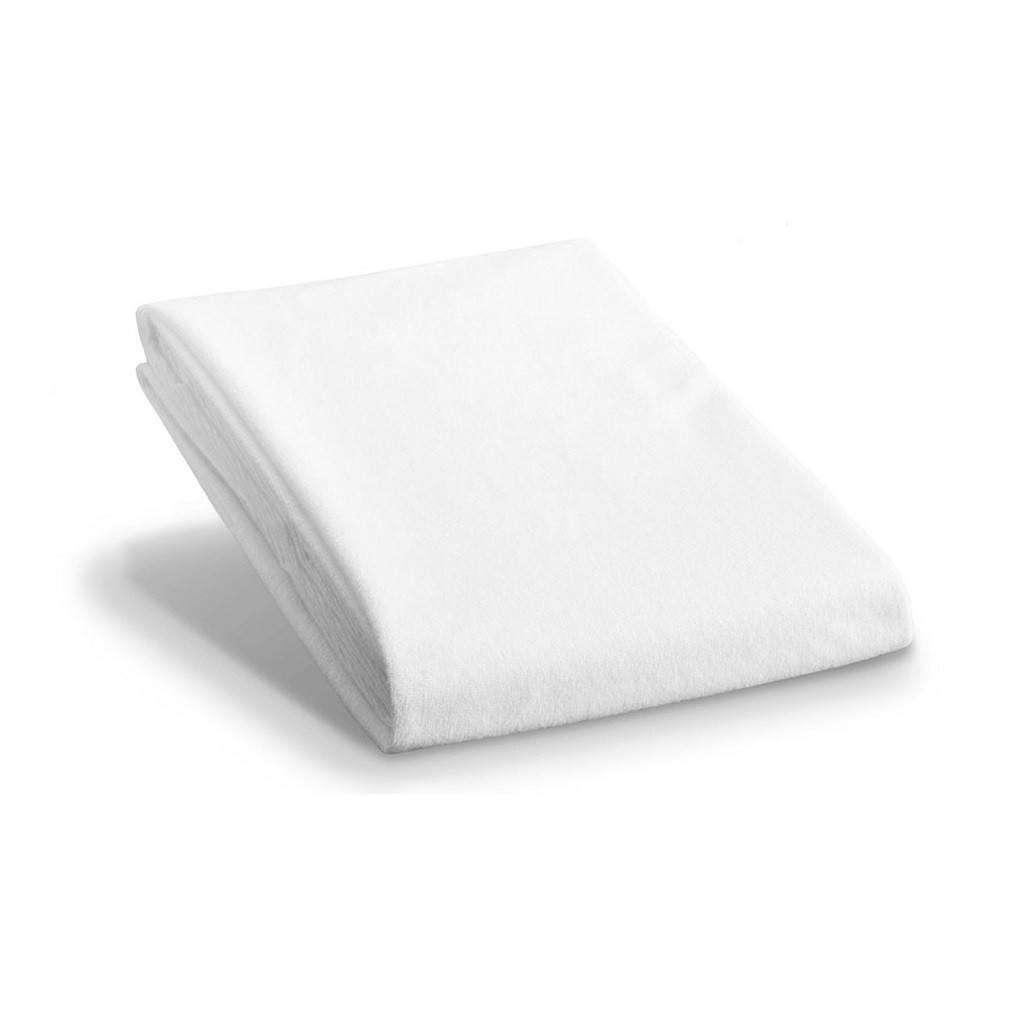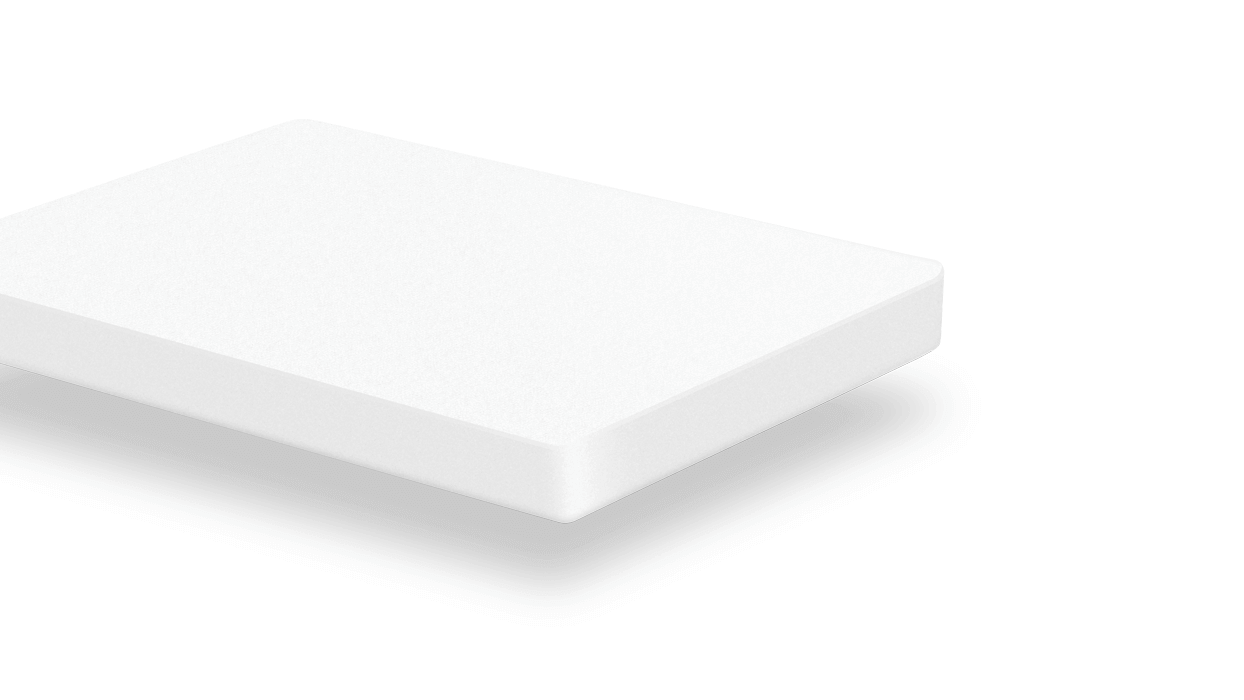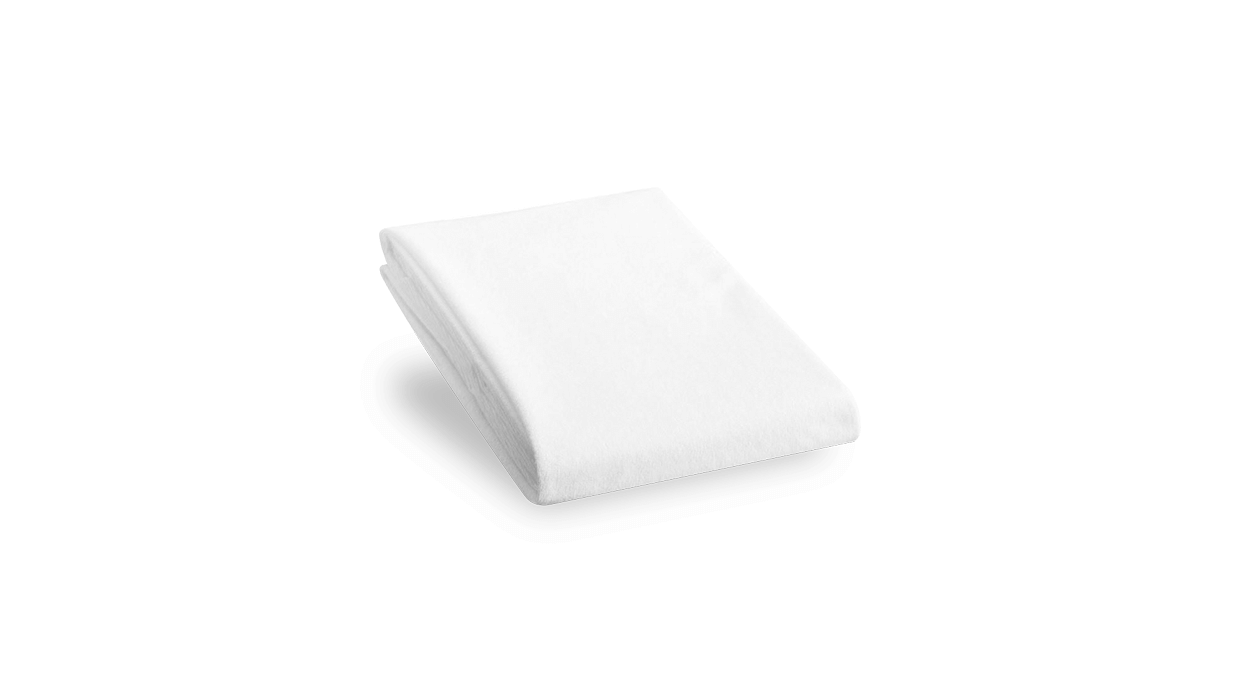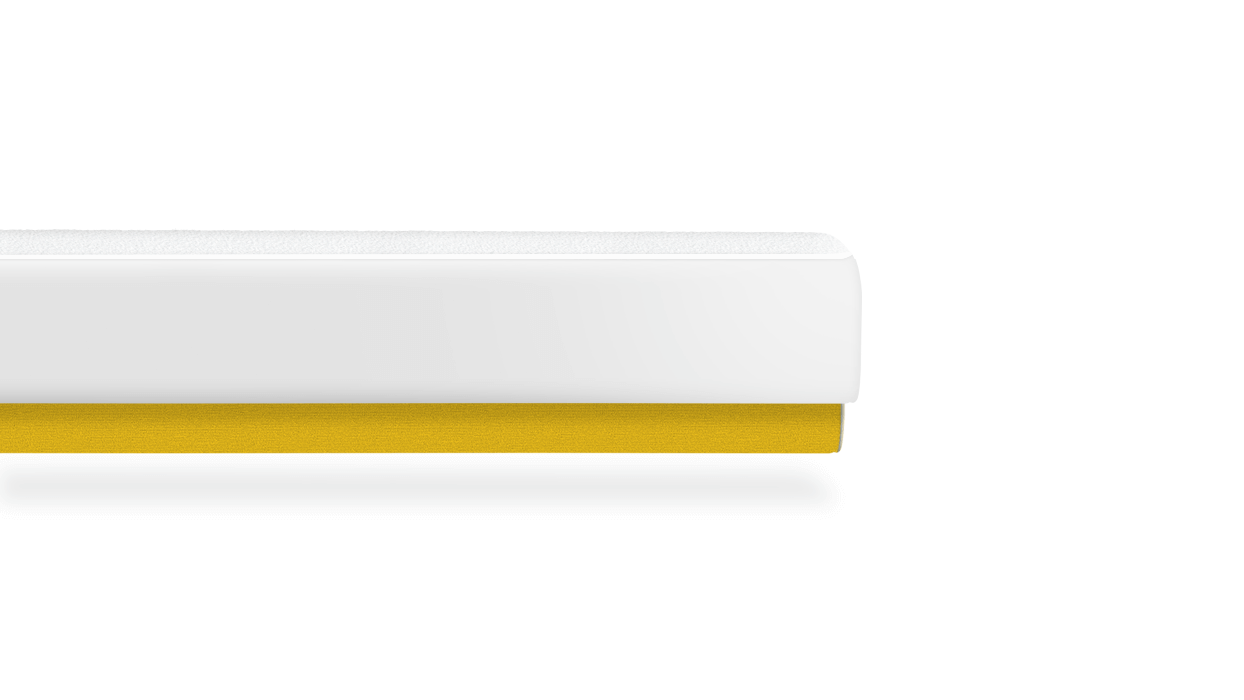 Click/tap on image to zoom
Sunday Mattress Protector Cover
A Sunday mattress without a mattress protector is like wearing pants without underwear. Possible, but an unnecessary risk.

Our Sunday Mattress Protector cover keeps your mattress feeling new. It's like magic, and air flows to keep you cool.
Investment: 699
incl. Free shipping* & GST
or 0% EMI from

117

/month
For the price of 3 Starbucks coffees
A bedding essential if you don't want to ruin your new Sunday mattress. Beautifully designed to guard your mattress against stains, moisture, bed bugs and allergens.
Breathable & Waterproof
Our waterproof mattress protector works wonders against dust, dirt & spills. Oh, and no need to vacuum, just wash the cover as needed.
Keeps bed bugs away
Industry specialists call it hypoallergenic, we prefer to think of it as a silent partner that prevents bed bugs & dust mites from hiding out in your bed.
Adds a layer of cool comfort
We engineered a protector with breathable fabrics. The result? Your mattress feels softer, far more comfortable, and most importantly, stays cool.
Your mattress lasts longer
Tested for 40 wash cycles. Designed to protect against mold from unwanted moisture. Which means a much healthier sleep environment. And a mattress that lasts longer.
See why Sunday customers love the Sunday Protector.
Hands on the best mattress I have used
Does what is dvertised. Very soft. Very supportive. No body pain after lying on it for a long time
Hi Edwin,
We are delighted to hear that you've had such a positive experience with your mattress, finding it both soft and supportive. Quality sleep is crucial, and it sounds like you've found a mattress that helps you wake up feeling refreshed without body pain. If you have any more feedback or if there's anything else you'd like to share, please feel free to do so. Your insights can be helpful for others looking for the right mattress.
Best regards,
Team Sunday
Sunday pillows
Pillows being too soft for our comfort we decided to return the same. The seamless return policy is very helpful as different users have different requirements. We bought them because of this policy.
Hi Rajendra,
We are glad to hear that Sunday's return policy worked well for you, especially since pillows can be quite subjective in terms of comfort. It's essential to have options that cater to individual preferences. If you ever decide to explore different pillows in the future, Sunday or another brand, I hope you find the perfect ones that provide you with the comfort and support you need for a good night's sleep. If you have any more questions or need assistance in the future, feel free to reach out.
Regards,
Team Sunday
Sunday latex mattress
It is really worth for the money spent, especially for the elders above 65 years, senior citizen would indeed love to sleep with this all latex 8 inch mattress.
Hi Perumal,
We appreciate your review of the Sunday Mattress Protector Cover. It's wonderful to hear that you find our latex mattress to be worth the investment, especially for senior citizens aged 65 and above. Ensuring a comfortable and restful sleep for our elders is important, and we're glad our mattress is meeting your expectations.
If you or your loved ones ever need any assistance or have any questions in the future, please don't hesitate to get in touch. We're here to help.
Thanks for choosing Sunday!
Best regards,
Team Sunday!
Best In Class Mattress
We've been using the mattress for 7 months and never ever felt a lack in quality or any discomfort. I'd love to repurchase it in the future.
Hi Danish,
We're thrilled to hear that you consider our Sunday Mattress Protector Cover to be the best in class! Your satisfaction and comfort are our top priorities, and it's fantastic to know that you've been enjoying it for the past 7 months.
Whenever you're ready to repurchase, we'll be here to assist you. Thanks for your trust in our product!
Best regards,
Team Sunday!
Hi Srinibas,
Thanks for sharing your thoughts on our Sunday Mattress Protector Cover. We appreciate your feedback and are glad to hear that you found it good. If you have any specific suggestions or comments to make your experience even better, feel free to share them with us. We're here to make sure you get the best out of our products.
Thanks again for choosing Sunday!
Best regards,
Team Sunday!
More bedding essentials you can't live without
From comfy pillows to hotel quality toppers and protectors, to stylish bed sheets. We've got all the bedding essentials you need.
Sunday Pillo
Hypo allergenic and oh so comfy. Perfect for those who have allergies or sensitive skin.
Sunday Mattress Topper
Designed to 5 star hotel comfort standards. Adds an extra level of comfort and support to your mattress.
Sunday Bed Sheets
Coming Soon
Ready to order, but still have questions?
How does the 100 night trial work for mattress protectors?
It's quite simple. This post-purchase, risk-free 100 night trial serves as our return policy. 100 Nights means 100 calendar nights from the day the mattress protector is delivered to you. So try a Sunday mattress protector for 100 nights, risk-free. If you don't feel the Sunday difference, we will give you 100% cash back. Please note that accessories (pillows, toppers or protectors) that are purchased under any promotional offers such as referral or any other offer are not eligible for returns under 100 nights trial.
What is covered under the 1 yr warranty?
The mattress protector cover is warrantied for 1 year from the date of delivery. The warranty covers any manufacturing defects such as the protective waterproof layer. However, any wear & tear including stitching is not covered under warranty.
Can I machine wash my Sunday mattress protector?
Absolutely yes. You can machine wash or hand wash. In fact, you should wash it every couple of months. A few important tips to wash your Sunday mattress protector cover the right way:

1. We recommend machine washing at 40°C.
2. Use only a non-bleach, mild detergent.
3 After washing, air dry your protector or tumble-dry it on a low-heat setting. It's safe to dry the protect with other items, like bed sheets or clothing. But don't use high heat.
4. Never dry clean or iron your protector. Never. It will  damage the waterproof membrane of your mattress protector cover.
Why doesn't Sunday offer discounts?
NO ONE tells you this (but we will!). Most mattress brands out there rely heavily on discounts to sell their products. The thing is it's just a pricing gimmick. They inflate their prices. Then they offer you a bunch of discounts and "special promotions" throughout the year. You might think that you're getting a great deal, but you're not. You're just paying the original price. We love transparency and we like to keep things simple. That's why we don't do discounts. Our price is always the same throughout the year.
Still have questions? Let's chat.
Sunday Phone: 080 4749 4649
I have researched for around 2 weeks before placing order with Sunday and found it to be great. With a 3 year old kid, this has been a saviour for the mattress a few times.