Can a Sunday mattress change your life?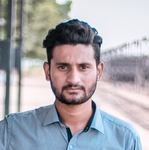 I bought the mattress for my 64 year old mother who had been complaining of a stiff back when she would wake up in the morning. But after using Sunday mattress just for a week, she says she is able to wakeup much better now. This statement was enough to assure me that my money was well spent!
Because exhaustion is not a status symbol, and you need healthy sleep habits.
We get you. We've been there. We all live in a culture where exhaustion is a status symbol, but the truth is this is slowly ruining your life. Because you aren't getting enough sleep - and the sleep you get is restless and uncomfortable.

That's why Sunday is on a mission to design products that help you sleep better. Like mattresses and bedding that make your body feel like it's resting more naturally.
The right mattress for hot sleepers like you
Do you often wake up sweaty in the middle of the night? Or perhaps your partner feels like radiating heat every single night?

That's why we craft our mattresses using breathable materials, so you're not going to get hot. You'll get more oxygen into your cells and tissues. Which means you'll get a much healthier night's sleep.
Comfortably cool, even on hot summer nights.
Crafted with delicate precision to bring you the best sleep in your life.
Our mattresses are also crafted with the finest certified foam sourced from Belgium. With delicate precision, and the perfect balance of softness and support. So you can fall asleep more quickly and wake up with less pain and stiffness.
Euro Latex Foam
This is 100% latex (goodbye nasty chemicals). The Euro Latex certification means we use materials that adhere to
European standards
Oeko Tex 100 Fabric
Our mattresses are
Oeko Tex 100
and GOTS certified. Which means they were laboratory tested and the raw materials we use are free of nasty chemicals.
Proven to Reduce Pain & Stiffness
Sunday's  three-zone design is the perfect combination of comfort and therapeutic  support. You'll fall asleep more quickly and wake up with less pain and  stiffness. 
4th generation mattress, fine-tuned to perfection
Sunday is on a mission to design products that help you sleep better. That's why we're constantly fine-tuning our mattresses and bedding accessories to perfection.

Designed by acclaimed Japanese designer, Hiroko Shiratori, our mattresses are so well-made, they can last up to 12 years. But to get to where we are, we crafted 50 different prototypes. The 4th generation Sunday mattress family is a totally new and perfect blend of luxury and affordability.
Tested by India's top sleep researchers
We've worked with India's top sleep researchers to design the mattress of your dreams. That's why it took us 50 prototype stages to reach perfection. To us perfection means a mattress with a design proven to  help your body feel like it's resting more naturally. So you can turn your sleepless nights
into blissful nights.
No nasty chemicals in your mattress
NO ONE tells you this (but we will). Most mattresses available in the market contain several harmful chemicals - including carcinogens. Nasty chemicals with nasty names like PBDE, formaldehyde, and cotton pesticides.

So we did something about it. This inspired us to craft mattresses using premium quality materials only. Always with supreme comfort and purity in mind. That's why we use certified materials and processes that adhere to European standards. Which means no nasty chemicals making their way into your bed.
Choose the Sunday mattress that's right for you
3 models only, priced just right. Because you don't need 50 different choices. And you don't need to break a bank in Mumbai to buy a mattress.
Ortho Latex Mattress
The perfect balance of softness and support. Good for every type of sleeper. But perfect for lower back & neck pain sufferers.
Latex Plus Mattress
Our customers say, it's like sleeping on a soft-but-firm cloud. Not bad for a 5 star- hotel quality mattress at a shockingly fair price.
Ortho Memory Mattress
Budget friendly but engineered with the typical Sunday quality. Designed for kids, teens or even adults on the smaller side.
We got the mattress when I was expecting a baby, hence had restrictions around sleeping postures. My husband used to get frequent back pain before waking up, and he thought maybe it was the earlier mattress that caused it. Our sleep related complaints vanished since we got the mattress. We had our baby and thanks to the mattress cover, our mattress today is still pristine white. In simple words, it works fabulously