8 full hours of sleep every night
Meet the team behind Sunday
Sunday is a sleep startup on a mission to design products that help you sleep better. Like mattresses and bedding that make your body feel like it's resting more naturally.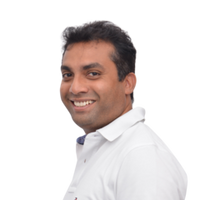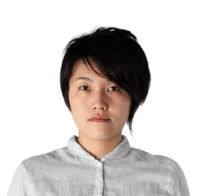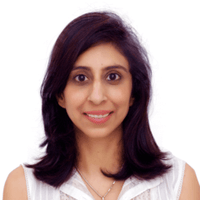 Success Stories
We asked our customers what changed in their life since switching to Sunday. Here's what some of them had to say.
I placed my order for the Sunday Latex Plus mattress after clearing all my doubts with the Sunday team. I found the quality really good when compared to my previous coir mattress. I no longer suffer from back pain, which was the main reason why I purchased a new mattress.
We got the mattress when I was expecting a baby, hence had restrictions around sleeping postures. My husband used to get frequent back pain before waking up, and he thought maybe it was the earlier mattress that caused it. Our sleep related complaints vanished since we got the mattress. We had our baby and thanks to the mattress cover, our mattress today is still pristine white(though the cover has myriad patches of various color). In simple words, it works fabulously.
Ready to order your Sunday, but still have questions?
How does the 100 night trial work?
It's quite simple. This post-purchase, risk-free 100 night trial serves as our return policy. 100 Nights means 100 calendar nights from the day the mattress is delivered to you. So try a Sunday mattress for 100 nights, risk-free. If you don't feel the Sunday difference, we will give you 100% cash back. Please have in mind that Sunday bedding accessories are not covered by the 100 night trial. Our 100 nights trial only covers purchases of Sunday mattresses.
How does the 10 year warranty work?
All Sunday mattresses are rigorously tested to comply with our strict standards for quality and durability. That's why we use certified materials that adhere to European Standards. Your mattress is covered against any sagging during the 10 year warranty period. Your warranty period starts from the date the mattress delivered to the customer. There are, however, some exclusions. Because here's the thing. Our mattresses are so well-made, they can last up to 12 years. But you have to take good care of them, so please read
our list of warranty
exclusions before buying your Sunday mattress.
What are the benefits of choosing a Latex mattress?
Latex foam is one of the most expensive raw materials that can be used in mattresses. It is 2 times more expensive than memory foam and 4 times more expensive than PU foam. Why?

1. Latex foam uses fewer synthetic raw materials. PU foam and memory foam use 100% synthetic composition (that's why they're cheaper than latex mattresses).

2.  Latex foam adapts well to different weather conditions. Here's the thing. Most mattresses tend to heat up. Or they simply become almost impossible to sleep in during summers or winters. But latex mattresses continue to be comfortable.

3. They have a consistent feel. Here's an example: Spring mattresses. They give you the illusion of comfort at first, but here's how they really work. They push back against your body, all with the same force that your body weight is applying to the mattress. Proper support is impossible. Because your body won't push down evenly, which means that areas that carry more weight will push down into the mattress more than others. Good latex mattresses are a totally different story. They feel the same in all places on the mattress.

4. Durability. Latex foam lasts long. Really really long, compared to other foams. Like up to 8-12 years, if you take good care of your mattress.

5. All-natural. Latex is a natural material that comes from the sap of the rubber tree. Which means you don't have to worry about nasty chemicals or metals being present in your mattress. 6. Promotes pain relief. Latex mattresses are an ideal choice for those with back pain or neck pain. Why?  This is because of the comfort and cushioning properties of the latex. Latex is great to promote natural spine alignment.
What's the difference between Ortho Memory, Ortho Latex and Latex Plus models?
The main differences are in terms of height, type of materials used and the feel of the mattress.Here's a breakdown:

1. Size: Both Ortho Latex and Latex Plus models are 8 inches thick. The Ortho Memory is a 6 inch model, perfect for kids, teens or even adults on the smaller side.

2. Materials: Ortho Memory uses 1 inch memory foam on the top, where as Ortho Latex uses 2 inches of Latex on top of Memory foam. Latex Plus is a complete Latex mattress. Latex foam is superior by far, and offers much better comfort and longevity, compared to Memory foam.

3. Firmness:

The Ortho Memory model is the firmest of all 3. It has a firmness level of 7 out of 10. It's also the most budget-friendly, but engineered with the typical Sunday quality.

The Ortho Latex model has a firmness level of 5 out of 10. It offers perfect balance of softness and support. And it's good for every type of sleeper. But perfect for lower back & neck pain sufferers.

And our customers say the Latex Plus mattress is like sleeping on a soft-but-firm cloud. It has a firmness level of 6 out of 10. And you're buying a 5 star hotel quality mattress at a shockingly fair price.
Why we named ourselves, Sunday?
Has this ever happened to you?
Just as you're sinking into sleep, a slew of the coolest ideas you've ever had pop into your head.

Long story short, that was how we came up with the name Sunday.

When we launched Sunday, we knew that we were a different kind of mattress brand. We weren't part of the status quo. We were just outsiders who knew one thing. That mattress shopping can be a daunting and confusing experience. So we wanted to create a new solution that helps you take the guesswork out of buying a mattress.

That's why we decided to craft 3 mattress models only. All beautifully designed, priced just right and ready to be ordered online. Because you don't need 50 different choices.

But when it was time to name choose a great brand name, the first thing we did was to hire an ad agency from London to help us out. These guys were behind the creation of popular brands such as the London tube travel card, Oyster card. So they came up with some pretty good suggestions. Aladaka, Zutopia, Schtoh.

These were cool sounding names, but something simply didn't sound right. Then one day in April, our founder Alphonse was so bored and tired on a Sunday afternoon that he fell asleep on the couch, watching TV. Then out of nowhere, Alphonse has a magic eureka moment and wakes up. Boom there it was: Sunday! Suddenly, everything made sense. Sunday is easy to remember, it sounds cool, and it's a day that stands for rest in most cultures. Even best, Sunday equals family time.

So, that's our little story behind the name Sunday! As a team, we love the name and have some pretty cool t-shirts saying  "I love Sunday". If you want our t-shirt for free, just send an email to hello at sundayrest dot com. We'll send you one, because you're also part of our growing family.
Why doesn't Sunday offer discounts?
NO ONE tells you this (but we will!). Most mattress brands out there rely heavily on discounts to sell their mattresses. The thing is it's just a pricing gimmick. They inflate their prices. Then they offer you a bunch of discounts and "special promotions" throughout the year. You might think that you're getting a great deal, but you're not. You're just paying the original price. We love transparency and we like to keep things simple. That's why we don't do discounts. Our price is always the same throughout the year.
Why aren't Sunday mattresses compressed?
Compressing a mattresses means exerting 25-50 tons of pressure on the mattress. Our research shows that compression shortens the life of the mattress by at least 30%. The only benefit of compression is that it saves transportation costs (overall benefit of 2%). So, do we compromise on 30% to save 2%? The answer to us was a "No" and hence we do not compress. It makes sense in countries where courier costs are enormous but not in India.
Still have questions? Let's chat.
Sunday Phone: 080 4749 4649